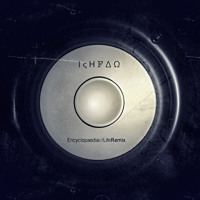 Just finished a new remix for a Smithsonian Institution remix contest. The Smithsonian is the world's largest museum and research complex, consisting of 19 museums and galleries, the National Zoological Park, and nine research facilities. The premise of the remix contest was to "sample, chop and remix selected recordings from their entire collection of sounds". Here it is:
The first sounds I checked out were the ones posted on the contest page – a selection of nature recordings titled "Encyclopedia of Life" – and I immediately thought to myself how cool it might be to try and make something using only those sounds. So no additional samples at all – having to make drums, bass, chords and melodies entirely from bird chirps and so on. The manic laughing is actually a Kingfisher – the Kookaburra.
I did it all with the sampler in Maschine, and arranged it in Cubase, with a little Kaoss Pad thrown in at the end for good measure…turned out pretty damn nice, and reminded me how cool it is to make your own sounds with a sampler – been a while since I really did that.
You can check the original sounds here.